Client Case Studies
Stride Pest Control
This client was looking for greater visibility, increased sales, add-on sales, and more consistency in their branding. Learn how Who-U-R Marketing has contributed to these goals.
Client Case Studies
Stride Pest Control
Stride is a pest control company that services the greater Austin and San Antonio, Texas areas. Established in 2013, this family-owned business strives to "provide the best possible pest control service in the nicest possible way". The philosophy behind Stride Pest Control – Do it right, do it well, and with a smile on your face.
Marketing Challenges

As a relatively young business, Stride had a great reputation that allowed them to grow their customer base largely through word-of-mouth. Their company philosophy was to stay away from scare tactics and be seen as the friendly, knowledgeable, pest control company with great customer service. Their logo and branding colors certainly contributed to that impression.
When Who-U-R Marketing first met with Stride, we took a holistic approach to see what areas of their marketing could be improved. Some of the resulting marketing goals included the following:
Expand brand recognition through consistent design and imagery.
Create internal service brands that would set Stride apart from other pest control companies.
Help foster a closer relationship with their customers for the purposes of add-on sales, greater customer retention, and referral sales.
Instill stronger brand trust through the creation of a better informed customer base – teaching clients what to look for when it came to the most common pests they would likely encounter.
Who-U-R Marketing was able to build upon Stride's great logo and build out their branding into a consistent look and feel that was then applied to all of their marketing and sales tools. This is critical when it comes to brand recognition.
Studies have proven that it takes 7-12 times of someone seeing your branding to remember you when your product or service is needed. Unless your branding is consistent in its feel and design, the count never reaches 7-12 because the potential customer doesn't recognize that the different looking posts, brochures, or ads are actually one company.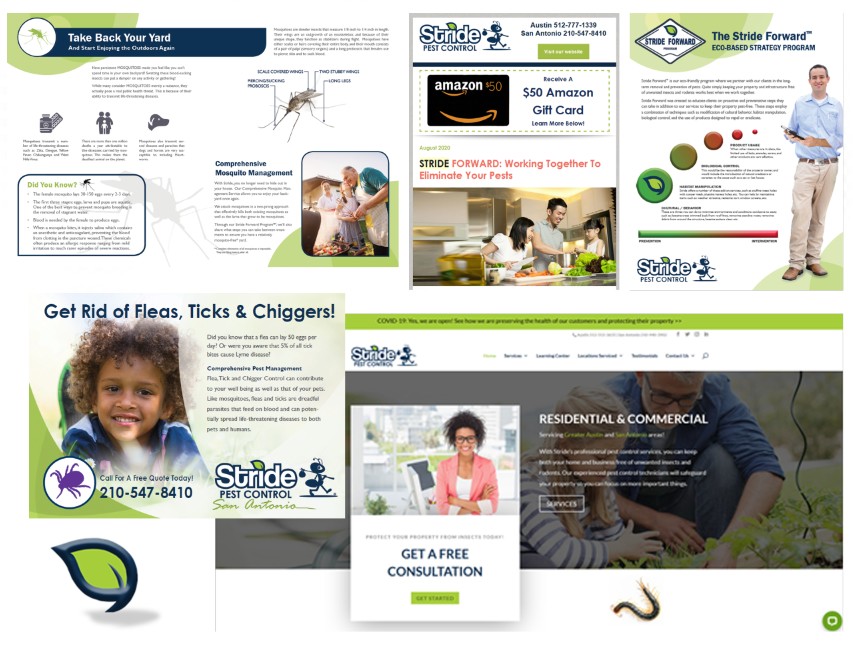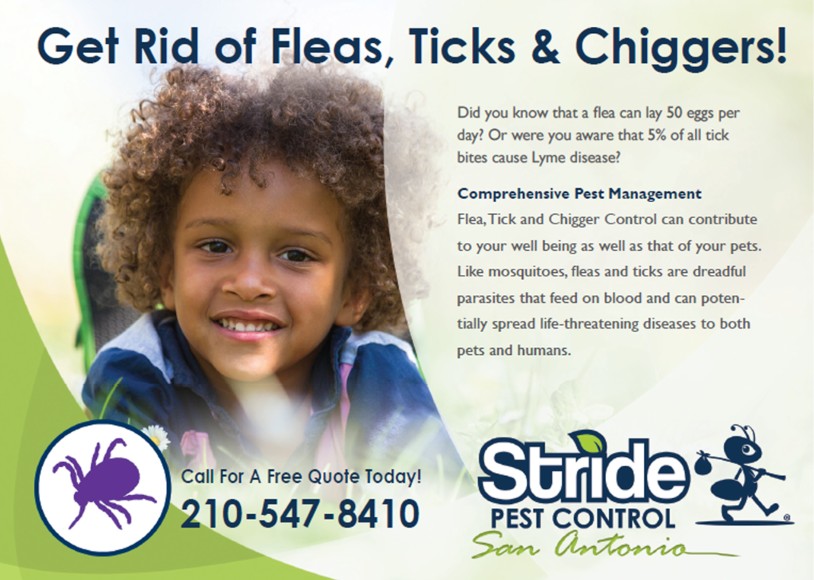 Who-U-R also began incorporating more people into Strides marketing and sales tools. We were careful to ensure that all the people shown were either content and happy, or if shown afraid that it was done in a lighthearted, comical way – in keeping with Stride's desire to not use fear tactics on their customers.
People buy emotionally. To put it a different way – if they feel nothing, they buy nothing. Images of inanimate products do not create emotion – people do! This is why lifestyle and environmental imagery is so critical in your marketing.
Who-U-R Marketing set out to help Stride identify and/or create internal brands and services that would set them apart from their competition. Although many pest companies have Integrated Pest Management (IPM) Programs, we assisted Stride in creating and branding the Stride Forward Eco Based Strategy Program. Although essentially the same thing, by naming and branding the service/philosophy it becomes uniquely Stride's, setting them apart from other companies that may practice but don't emphasize the service/philosophy.
What sets you or your product/service apart from everyone else who essentially does the same thing? What makes your business special? Who-U-R Marketing will help you to determine what makes you and your business stand out. We'll then take that difference and Brand It, Emphasize It, and Promote It in all of your marketing materials.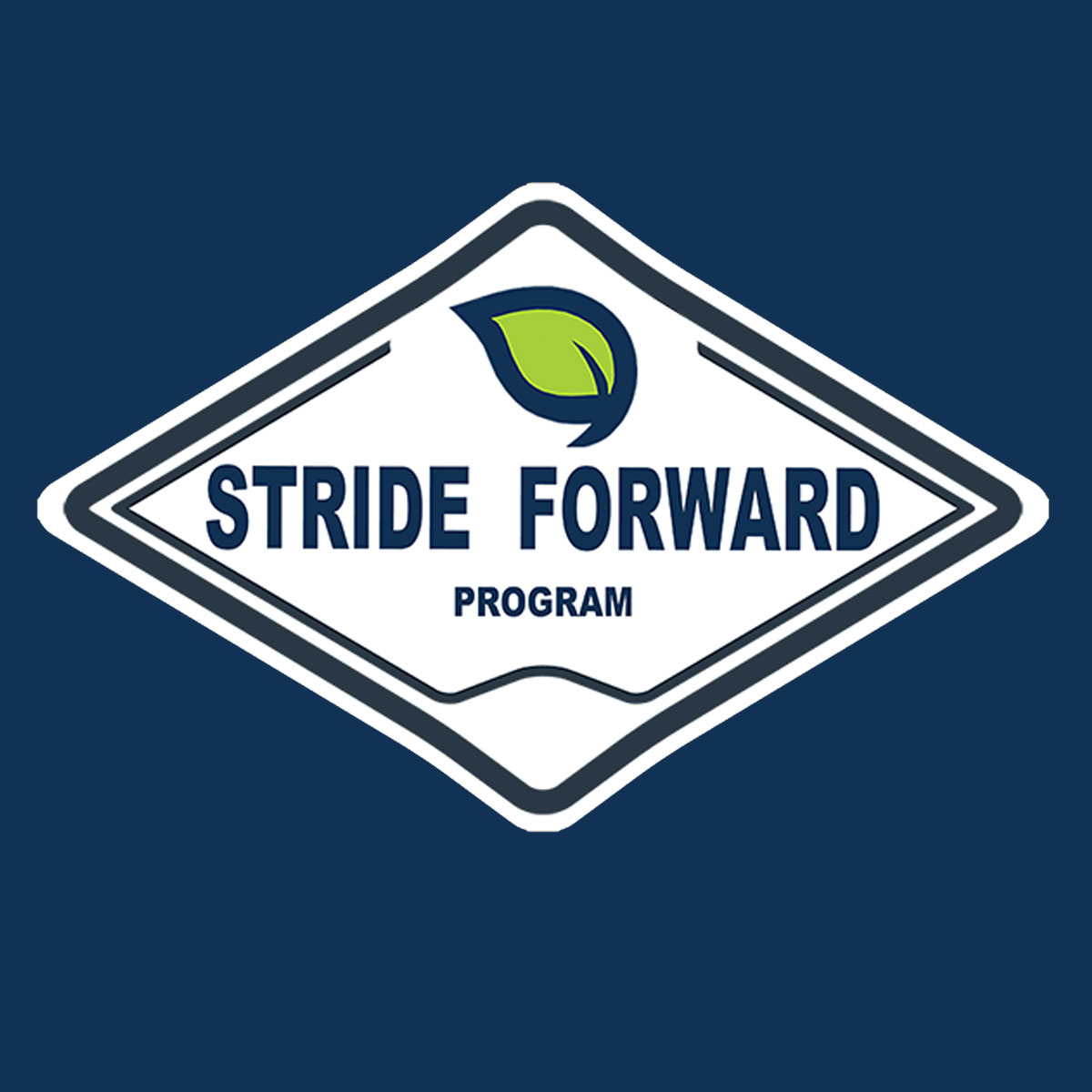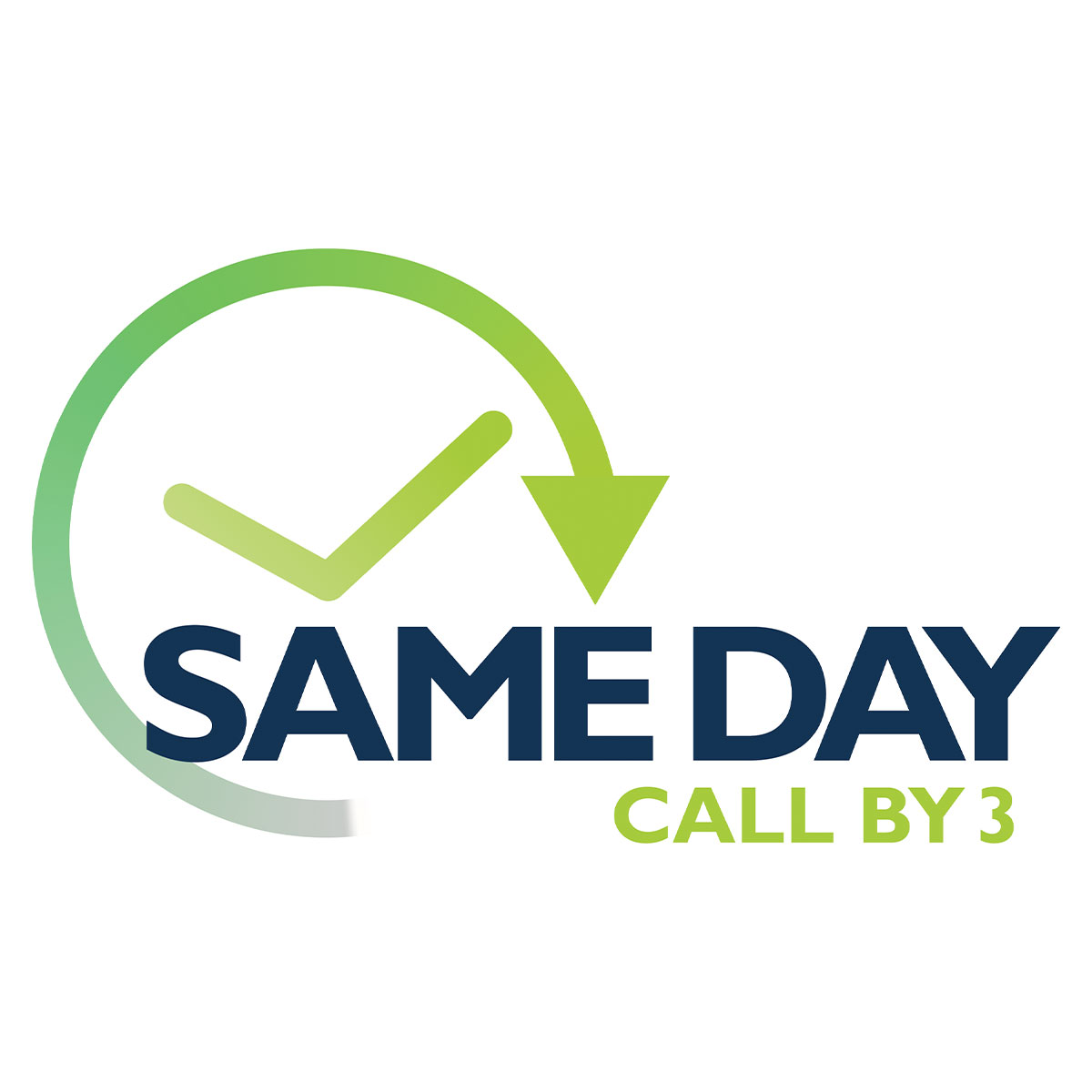 Who-U-R Marketing was able to assist Stride in fostering closer relationships with their customer through the implementation of a Branding Visibility Campaign. We create a monthly newsletter focusing on news and services that Stride wishes its customers and potential customers to be aware of. The newsletter also contains monthly promotions for new and existing customers, as well as incentives for referrals. The newsletter is then coupled with weekly posts on multiple social media networks that tie back to the monthly newsletter.
Beginning with an average monthly readership of well over the national average, Stride's newsletter readership now averages about 62%, which is 245% higher than the national average of 18%.
It was important for Stride to help their customers understand what needed to be done and WHY it needed to be done – instilling a stronger brand trust through creating a better-informed customer base. Who-U-R Marketing assisted in this effort by communicating informative and interesting ideas throughout all of Stide's outward-facing marketing, including brochures, postcards, newsletters, and the website.
Who-U-R Marketing designed a new website for Stride that included a Learning Center for their site visitors. This transformed Stride's site into a place where people not only went to get service, but also into a resource for desired information. If not a current customer, this allowed individuals merely looking for information to be influenced by the site and become new customers. Stride's owner later stated that, "Our new site is more comprehensive and prettier than ever before. And the best part is our traffic is up over 50%!"