Marketing Services
Logos
"The strongest logos tell simple stories"
– Sol Sender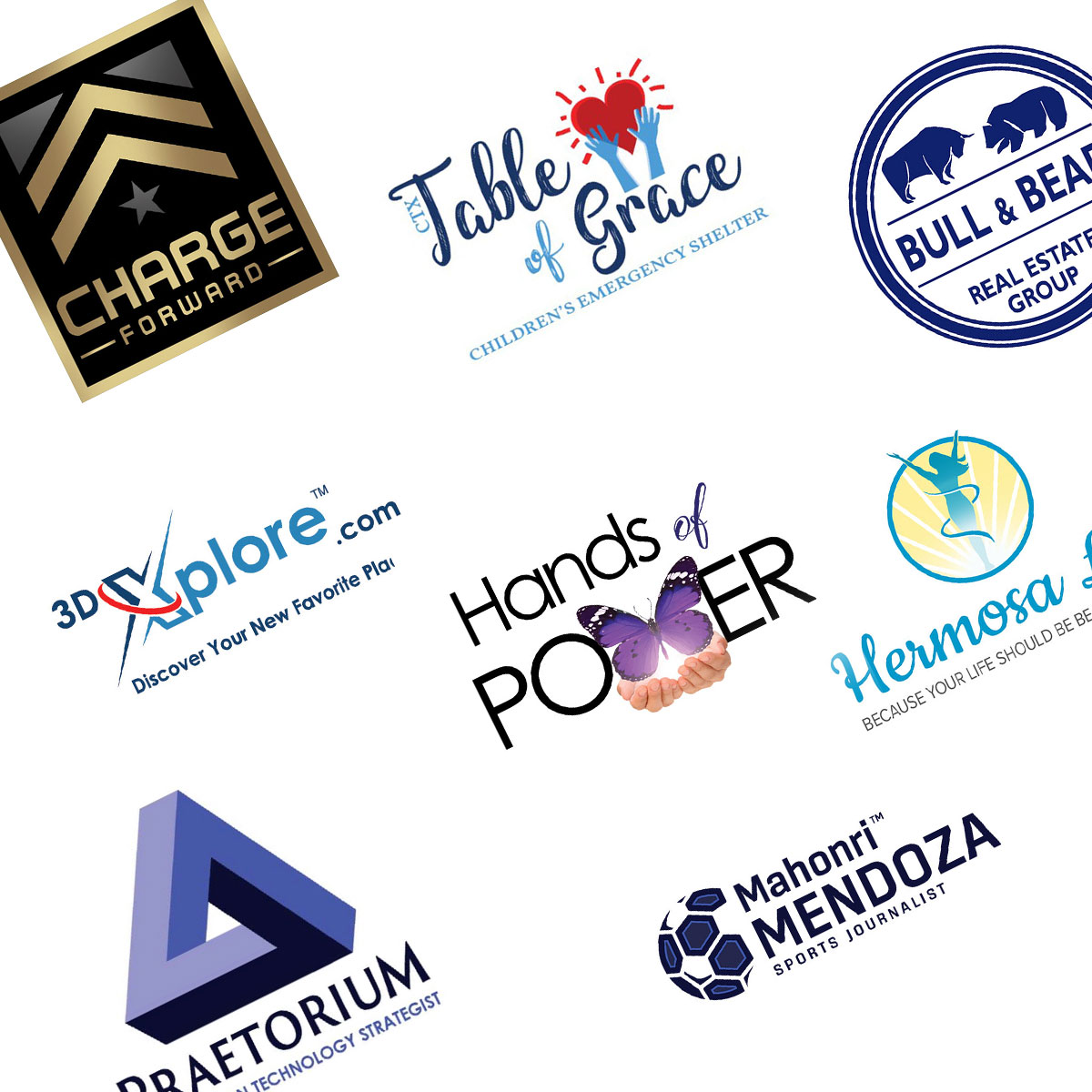 Pillar I – Demographics & Branding
Logos
We create logos designed to represent not only what you do, but also something that appeals to your largest business demographic. Is your current logo hurting or adding credibility to your business? What type of feeling does your logo evoke in those that see it?
Your logo tells a story before you ever open your mouth. What story is it telling? A good logo is simple, easy to see when small, creates a desired type of emotion, and establishes credibility.
Logo design options include either a Starter or Custom Logo design. Logo design includes:
Creation of up to 3 or 5* design concepts
Up to 3 or unlimited* revisions of chosen design
Between 12-50 files
FILES INCLUDED
Logo
Logo with Tag Line (if any)
Icon* (if any)
QUALITY
Print – 300 dpi, CMYK (4 color) images are designed for print options.
Web – 72 dpi, RGB images are for digital use and on the web.
SIZES
Lrg images are 10" wide.
Md images are 4" wide.
Sml images are 1-2" wide.
COLORS
Light images are for black or dark backgrounds.
Dark images (if needed) are for white or light backgrounds.*
FILE TYPES
AI Vector File – This is an Adobe Illustrator Vector file that can be enlarged as big as a house. These files can also be used with no background for print purposes.
.JPG have a white background. Good for digital and print.
.PNG have no background and are used for digital and print.
*Custom Logo Design Only